Mohammad Amir thrilled Indian Batsmen
Mohammad Amir sent shiver down the spines of the Indian fans with his bowling spell in Dhaka last night.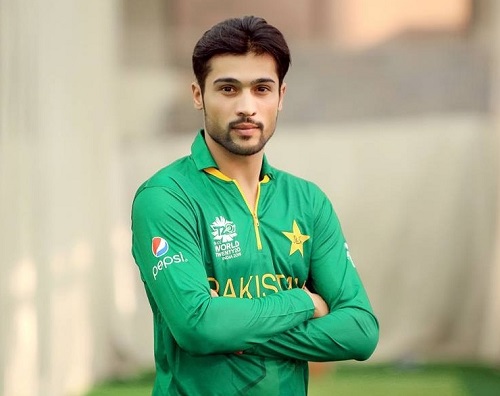 The left arm speedster sent the Indian top order back into the hut with not even 10 runs on the board for India.
The target was however too small for India and they ended up getting it, but, Amir, for a small period of time, had surely lit up the proceedings with his deadly combination of speed and swing.
Bowling in high one forties and swinging the ball back into the right handed batsmen, it was the Amir of old, that teenager who had taken the Cricketing World by storm in the 2009-10 Season.
Amir went for a couple of boundaries in his last over which might have spoilt his figures a little bit, but, for the most parts of his spell, he was unplayable.
Apart from Virat Kohli, there was no one else who could face him with confidence.
He bowled his quota in one go and it's only when his spell finished, the Indian batsmen started breathing easy.
Amir seemed to be extra pumped up for the occasion. The way he was sprinting, it was evident that the young man was seeking to make a statement that he was back and he was back in full flow.
There are at least 3 more games that Pakistan has to play in the Asia Cup and Amir will like to continue making mark as that's the only way he can make people forget what he has done in the past.
He is getting support from different quarters already though, is Amir.
Virat, who was the man of the match yesterday, was all praise for Amir in his post match interview.
The Indian vice captain said he's so happy for Amir and wished him all the luck going ahead.